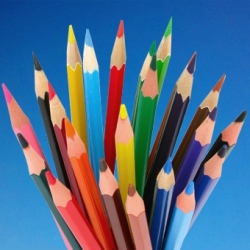 It's an exciting time for innovations in education tech, and chatbots are at the forefront. Mobile apps are still compelling and there are many use cases where an app can provide the richest experience. The downside is that you still need to download them, log in, keep them updated, and make sure they work well with the necessary devices.

When it comes to sheer speed and convenience, nothing can beat a chatbot. So, what is a chatbot, anyway? In brief, it's just software that allows for a conversational or messaging style interface that simulates a human interaction.

Most people use lots of messaging software for communicating with friends and colleagues already, such as SMS (texting), WeChat, SnapChat, WhatsApp, Kik, Telegram, Slack, and more. Chatbots allow us to use some of these messaging platforms for lots of tasks beyond just talking to a friend.

For instance, now you can book a doctor's appointment, shop for some jeans, call an Uber, or order a pizza using chatbots rather than logging into an app. Some chatbots have artificial intelligence and machine learning behind them, and others have a database of information and automated responses. Either way, chatbots allow you to get basic tasks done quickly and easily with a simple series of messages or commands.

Several recent events are encouraging a proliferation of chatbots. For instance, Facebook Messenger just opened its platform to allow developers to create bots. Slack users also have access to a marketplace of bots, such as Kip, a bot that lets you order office supplies right from your conversation channel with your co-workers. We'll soon be seeing bots springing up in all different industries.

How can chatbots be useful in higher ed? In one example, AdmitHub created a chatbot to help new students navigate the college transition process; Georgia State students can now apply for student aid, register for classes, and apply for housing, all using a simple chat interface. In a recent Business Insider article, Bill Gates suggests that chatbots can be used as a tutoring resource for students. Cornell is using the CourseQ chatbot for event logistics at homecoming this fall, as well as for polling in the classroom.

This recent article by John Brandon shows how chatbots could be used to help parents manage the process of moving their kids into the college dorms. There are numerous other campus chatbot possibilities, including alumni relations, classroom engagement, student reminders, and more.

Some are concerned that chatbots will replace the meaningful human interactions that are such a critical part of the higher ed experience. However, one could also argue the opposite. Chatbots allow for the automation of certain types of routine, repetitive, time-consuming communication while freeing up more time for deeper philosophical discussions and interactions between professors and students.

Should professors be wasting time answering questions such as "When is the paper due?" or "When are your office hours?" Instead they could be addressing larger questions about the meaning of time and space and about the analysis of the material they reviewed in class.

IBM's Watson is being used to power a Teaching Assistant bot that's designed to do just that: answer routine questions while freeing up time for human professors and assistants to address the more meaningful issues. "Jill Watson," as the AI is called, is doing this so effectively that some students don't even realize that she isn't human.

It should be noted that we are early in the bot revolution, and many AI solutions actually leverage human power while they're building out their technology. Rather than being fully automated, some bots have humans responding or editing content as an interim step. In other words, the bots feature humans pretending to be machines that are pretending to be humans. Yes, we are living in wild times!

The bottom line is that students love messaging platforms and spend a lot of time on them already. Chatbots will allow higher ed administrators and professors to engage with students in a medium that's ubiquitous, familiar, and comfortable for everyone to use.

Many learning management tools are not keeping pace with the innovation in the tech industry, and students complain that the information they need is difficult to access in these outdated systems. In a world focused on convenience and ease, chatbots offer a welcome efficiency and productivity tool for students, parents, and faculty alike.