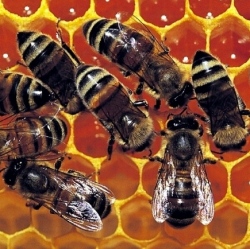 Health leaders are calling for an emergency taskforce to be set up to tackle childhood obesity in England. In an open letter to the chief medical officer for England, Prof Dame Sally Davies, they say "an entire generation is being destroyed by a diet of junk food and sugary drinks". They want an action group, made up of doctors, nurses, dieticians, dentists and schools, to be set up urgently.

Currently, around one in three children under 15 are overweight or obese. The Royal College of General Practitioners and 11 other organisations signed the letter, which has been timed to coincide with the start of the new school year. In it, health leaders call for better co-ordination of obesity treatment services so that all children can be encouraged to eat healthily from a young age.

They also call for a raft of other measures, including:

Increased support for the National Child Measurement Programme

Improved investment in IT programmes for weight management

More training in malnutrition and obesity for GPs and other health professionals

Outreach projects to educate families about the dangers of obesity

The letter's signatories recommend setting up a national Child Obesity Action Group to tackle the problem.