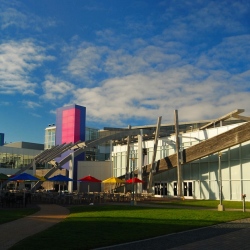 Google has reportedly launched a new program to support promising AI ventures. The initiative will provide services ranging from mentorship to workspace, according to Axios. The most promising startups or projects may receive co-investments from the new initiative and Google Ventures ranging from $1 million to $10 million.

A Google spokesperson declined to comment.

The new initiative could have something to do with Google's recent acquisition of Kaggle, a data science startup that hosted competitions in which data scientists solve challenges provided by other companies.

A series of new AI initiatives were recently announced at I/O, the annual Google developer conference, including the unveiling of a second-generation tensor processing unit for AI processing in the cloud and an invitation for mobile developers to use TensorFlow Lite.

As part of its initiatives to democratize AI, Google also recently introduced the TensorFlow Research Cloud, a free AI computing service for top researchers and organizations like Harvard Medical School who are willing to share the results of their work in an open source environment.