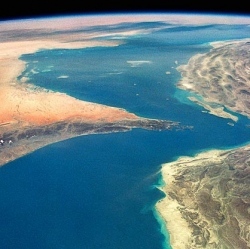 Google announced its satellite Skybox Imaging as Terra Bella. The name comes with a new vision: "As Google revolutionized search for the online world, we have set our eyes on pioneering the search for patterns of change in the physical world."

Founded in January 2009, satellite startup Skybox Imaging was acquired by Google in June 2014 for $500 million. At the time, the startup developed small satellites for recording landscapes in high detail and provided analytics services to businesses. Many believed Google's interest lay in improving Google Maps and maybe even Project Loon, the company's moonshot for providing Internet access to rural and remote areas.

Two years ago, Skybox Imaging launched its first satellite, SkySat-1, and has since taken 100,000 images. Terra Bella now has "more than a dozen satellites under development" that are "scheduled to launch over the next few years."

But in today's announcement, founders Dan Berkenstock, John Fenwick, and Ching-Yu Hu explained they want to go beyond satellite imagery:

As we have engaged with thousands of potential users, we have been struck over and over again by a simple truth. There is an incredible opportunity for geospatial information to transform our ability to meet the economic, societal, and humanitarian challenges of the 21st century, but satellite imagery represents only one part of the puzzle.

In addition to relying on satellite imagery, Terra Bella is now working with a wide array of geospatial data sources, machine learning capabilities, and experts "that we could not have imagined as an independent startup company." The broader goal is to convert raw imagery into data that can help people and organizations make more informed decisions.

In other words, Terra Bella will soon be launching new products that don't depend solely on satellites. These will be revealed "over the coming year," the Google subsidiary promises.