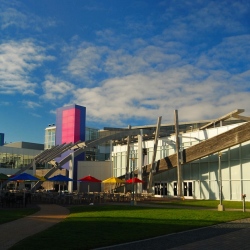 Perhaps the technology giant discovered how much pain some users felt as they tried and retried to enter information into spreadsheets inside the Google app for iOS. Or maybe this had to do with the whole Office for iPad thing.

Or maybe it had to do with Box and Dropbox's interest in letting people create their files that can live on their respective clouds. The new iOS apps both feature collaborative editing, allow for offline viewing, and provide a means for sharing files with others.

Google also announced these new features will appear in new standalone Google Docs and Google Sheets apps for Android devices. And new Google Slides apps are coming for iOS and Android devices, too, according to today's announcement.

Time will tell if those features will reinvigorate the apps for consumers and businesses and improve users' views on the company's document creation tools amid increasing competition.