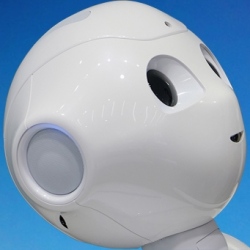 Google announced that it is expanding its largest non-U.S. engineering center as part of a growing bet on machine learning. The new Machine Learning Research Group will be based in Zurich, Switzerland, which is already home to Google's largest research center outside the U.S.

But in a blog post, Google executives said machine learning has become critical to the company's development efforts across a wide range of services.

"Google's ongoing research in Machine Intelligence is what powers many of the products being used by hundreds of millions of people a day, from Translate to Photo Search to SmartReply for Inbox," wrote Emmanuel Mogenet, head of Google Research in Europe.

Indeed, the Zurich research center has already had a sizable impact on Google. Researchers there had a hand in developing the engine that's behind Google's Knowledge Graph and the conversation that drives the recently announced Google Assistant in Allo.

Mogenet wrote that the new research group will focus on machine intelligence, natural language processing, and machine perception.