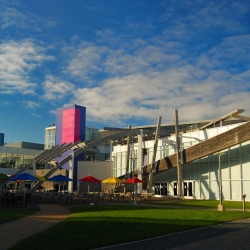 Google is launching a new feature for Google Maps for Android and mobile search today: question and answers. I'm sure it won't come as a surprise when I tell you that this feature allows you to ask questions about a place and answer other users' inquiries and indeed, it's that straightforward.

Starting now, when you find a place in Google Maps, for example, you can scroll down in the business' listing and find the new Q&A section between the business' details like phone numbers and the "popular times" widget. Unsurprisingly, you're not likely to find any questions there yet (and I don't think there's a prize for asking the first question), but that'll likely change over time.

Google is also encouraging business owners to use this for an FAQ section, and the company notes that business owners will get a notification when somebody asks a question.

With this move, Google is expanding its existing efforts to bring more user-generated content to Maps. It already rewards users who review businesses, upload photos, provide information about a business and correct listings that are wrong. This Q&A section is more interactive than its existing offerings, though, and it'll be interesting to see how users, and businesses, will use it (and how Google will police it).