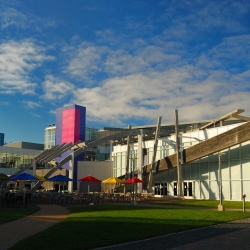 Ford and Google could be planning a joint venture to build autonomous cars, pairing the strengths of the two companies to get self-driving cars on the road faster. Ford CEO Mark Fields will make the announcement in January at the 2016 International Consumer Electronics Show.

Ford officials would not confirm the details Monday, but the automaker has been making a series of announcements about ramping up its testing of autonomous cars. And the automaker has said more news is planned when Fields attends the CES next month.

In January, Chris Urmson, director of Self-Driving Cars for Google, said the Internet company's goal is to have driverless cars available on the market within five years. He said hundreds of people were working on the project in both Detroit and California.

In September, Google hired former Ford and Hyundai executive John Krafcik as CEO of Google's Self-Driving Car Project and Google parent Alphabet is planning to make the project its own unit to compete in the car-sharing business.