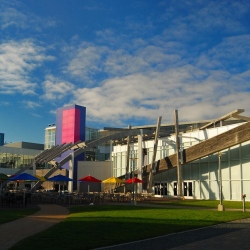 Quest Digital makes an app called Word Lens that reads text through a smartphone's camera, translates the text into another language of your choice, and superimposes the translated text on top of the foreign language text seen through the camera. Word Lens now works on iPhone, Android, and Google Glass.

Google said Friday that it is scooping up virtual reality translation app maker Quest Digital, whose technology will eventually allow Google Translate to read and translate words read by your smartphone camera.

This is very handy for reading foreign language street signs or messages on business store fronts. Google intends to build the technology into its Google Translate apps, Quest Digital says. Google's translation apps now rely on voice recognition to input words for translation. It will now get a visual input method.

Quest Digital sells a number of "language packs," which are stored on the device. This means users need no network connection to use the app. That's a smart approach, as network connections can be scarce when traveling abroad.

Quest Digital's app is one of the more compelling applications of virtual reality we've seen. Turning a foreign reality into a familiar one through the screen of a smartphone is pretty powerful stuff.