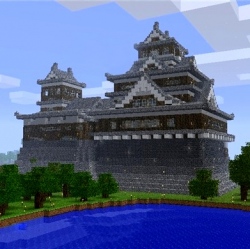 Consumers around the world will push spending on video games to $108.9 billion this year, according to industry-intelligence firm Newzoo. That's up from $101.1 billion in 2016, which is Newzoo's revised estimate for how much the gaming industry made last year across all of its various market segments.

Gaming's growth will continue to come from mobile and China along with the rest of Asia. PC, meanwhile, will see a decline as people spend less money on full-game downloads and browser-based casual experiences.

"Mobile gaming will generate $46.1 billion this year, 42 percent of all global game revenues," reads the Newzoo report. "More than three quarters of this, or $35.3 billion, will come from smartphone gaming, with tablet games accounting for the remaining $10.8 billion."

Tablet hardware isn't selling as well as it once did, but the people who already own those devices are still spending money in games.

When it comes to consoles, Microsoft, Sony, and Nintendo continue to prove the viability of that sector.

"The console gaming segment performed better than expected in 2016, thanks to the embrace[ing] of a variety of digital business models by the console manufacturers, publishers, and consumers," reads Newzoo's report. "Microsoft and Sony generated more than $14 billion in combined revenues from first party games, third party game fees, and subscription revenues."

Newzoo anticipates that console gaming will bring in $33.5 billion. Nearly two-thirds of that total (65.8 percent) will come in the form of digital revenues.

Finally, the Asian Pacific region will produce $51.2 billion toward video gaming's 2017 performance. That's 47 percent of the total and a 9.2 percent year-over-year growth spurt.

"China alone will take one quarter of all global game revenues, reaching $27.5 billion this year, well ahead of the U.S. which is estimated to reach $25.1 billion," reads Newzoo's report. "Most of China's growth will come from mobile gaming with Tencent and NetEase leading the way. Mobile gaming revenues from these two companies alone reached $7.7 billion in 2016. As a result, we increased our previous 2016 mobile revenue estimates for China from $10.0 billion to $11.2 billion."

But when it comes to gaming, "Asia" is no longer just Japan, China, and South Korea.

"The fastest-growing region in the coming years will be Rest of Asia, without China, Japan, and Korea, with total game revenues growing to $10.5 billion in 2020, up from $4.5 billion last year."

North America will still spend $27 billion on gaming this year, which is a 4 percent increase. But the spending power has clearly shifted from the West to the East, and that should continue to affect the kinds of games people make and how they market them.