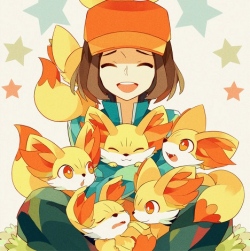 Studios have used Unity technologies' game-making tools to build more than 238,000 mobile apps. Those games are on 1.7 billion devices, and that provides Unity with a lot of data about the mobile gaming market. And it's sharing some of that information with the rest of us.

Of the 4.4 billion installs of Unity games on smartphones and tablets worldwide, Brazil, Russia, India, and China made up four of the top five markets for downloads. These nations, often referred to as BRIC, represented 41 percent of the total downloads. This demonstrates the importance of these regions, which have enormous populations that are all coming online through smartphones (though China, Russia, and Brazil have long been hotbeds of PC gaming). China is the only one of the BRIC countries that is a top market by revenues in the $36.9 billion mobile gaming industry, but Brazil, Russia, and India should bring in more cash as they continue to develop.

When it comes to Unity games, America downloads 10.3 percent of the total. That's enough to make it No. 2 behind China, which is a massive 29.8 percent. Brazil (4.8 percent), Russia (3.4 percent), and India (2.9 percent) round out the top 5. Other huge markets in terms of downloads include Japan, Vietnam, Korea, Indonesia, and Mexico.

Beyond downloads, Unity also shared data about the devices people are playing games on. The company found that Samsung represents 35.1 percent of the Android-device market worldwide. Korea and China dominate this list, with Huawei, Mi, LG, and Oppo taking the top spots.

When it comes to iOS, the bell-shaped curve for devices is highest among iPhone 6 and iPhone 6 Plus, although the standard model is almost twice as popular as the Plus version.

Finally, when it comes to operating systems, Unity is seeing that fragmentation is still much worse on Android. Only 7.5 percent of devices are on the 6.0 version of Android Marshmallow. Kitkat 4.4 still has nearly as many devices as Lollipop 5.0 and 5.1 combined with Marshmallow.

iOS, naturally, is far more consolidated, with 78.2 percent of users running iOS 9.