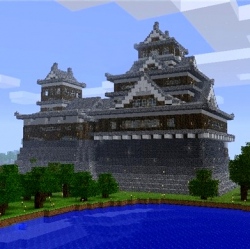 As of last year, student athletes in the United States began attending universities on scholarship to play, get this, video games. I did not make this up, and if your forehead reflexively crunched in confusion, welcome to generation gaps in the ever-changing digital age.

According to a research report by business strategist Michael Wolf, a professional video game league in the US could become a $1 billion industry by 2018 and eSports will be a $4 billion industry globally the same year. (For comparison, the NHL brings in revenues of $3.8 billion.)

Viewership for video game content; yes, that's people watching other people play video games, currently sits at 450 million people worldwide (or slightly more than the population of South America!), and YouTube's top video game channels have 47 billion views this year alone.

I first learned about the startling growth of video game entertainment from an ESPN The Magazine cover story profiling a 25-year-old Swedish gamer known by his fans as PewDiePie. If you don't recognize the name, not to worry. It likely just means you're not aged 13 to 17.

The rise of eSports and video game entertainment offers an early case study in the looming disruption of an industry that doesn't yet see it coming.

Because emerging technologies develop in a steady yet deceptive early phase, they often escape the notice of those vulnerable to disruption. Taxis didn't consider a high-end car service for 1% elites to be a threat until Uber emerged as a worldwide sensation in just a few years.

Paul Saffo, a forecasting whiz at Stanford University, often tells businesses at Singularity University that they should scan for outlier indicators to spot the early tremors of change.

Viewership: Perhaps the biggest indicator of this sweeping global movement in the making occurred in Korea, where 40,000 fans filled Seoul's World Cup Stadium to watch last year's final for the popular eSport video game "League of Legends."

If that wasn't surprising enough, another 27 million people tuned in over the internet. That's a higher viewership than the NBA finals earned. If you want to see this world for yourself, VICE has produced this fantastic short documentary on the eSports phenomenon in Asia.

The sports industry may have taken note of the eSports trend in recent weeks. Peter Scott, VP of emerging media at Turner Sports, who shared the panel stage in Boston, was on hand to announce that TBS, a popular US basic cable station, had plans to broadcast live gaming contests during primetime next year.