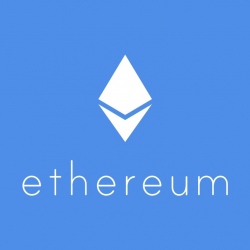 The Bitcoin-like Ethereum cryptocurrency has jacked up the video card market. AMD and Nvidia GPUs saw a massive spike in shipments (to retailers and OEMs) of 31 percent from the first to the second quarter of the year, according to intelligence firm Jon Peddie Research.

This is the first time in 20 years that discrete (as opposed to integrated) GPU shipments increased significantly from Q1 to Q2. The rush on the video cards comes alongside the growth of Ethereum mining, which is the GPU-friendly process for solving security algorithms for transactions involving the digital coin.

As more people jumped into Ethereum mining this year, graphics cards became more difficult to find at retail. Miners focused on AMD's Radeon cards, which are more efficient at decrypting Ethereum than Nvidia cards. But the price of that digital coin jumped so high at certain points that Nvidia's cards were well within the range of a positive return-on-investment. So both Radeon and GeForce GPUs were tough to find, and this forced retailers to continually order new stock to serve the demand of both cryptocurrency miners and the PC gaming audience.

Overall, GPU shipments (including integrated Intel GPUs) were up 7.2 percent in Q2 from Q1. AMD was up 8 percent, and Nvidia was up 10 percent. Intel jumped 6 percent. Year-over-year, meanwhile, GPU shipments jumped 6.4 percent.

"Up to now, the GPU and PC market had been showing a return to what has been normal seasonality," reads the John Peddie Research report. "That pattern is typically flat to down in Q1, a significant drop in Q2 as OEMs and the channel deplete inventory before the summer months. A restocking with the latest products in Q3 in anticipation of the holiday season, and mild increase to flat change in Q4. All, of that is subject to an overall decline in the PC market since the great recession of 2007 and the influx of tablets and smartphones. However, this year, Q2 discrete GPU shipments were completely out of sync and remarkably high."

GPUs will remain one of the best ways to verify Ethereum transactions due to the memory-heavy nature of the cryptocurrencies algorithm, but the space will likely get so crowded that you will eventually not have a chance of getting a return on your investment. So the card market should come back down to Earth soon.

Until then, 2017 continues to hold the honor as one of the worst years ever to upgrade a GPU.