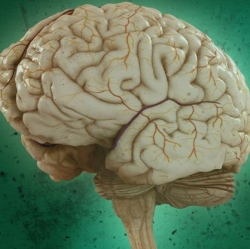 Tumor-treating fields; low-intensity, intermediate-frequency alternating electric fields delivered with transducer arrays applied to a patient's shaved scalp have demonstrated an anti-tumor effect in studies. This is now leading researchers to test the TTF treatment with glioblastoma cancer patients.

Glioblastoma is a fast-growing tumor affecting the brain or nervous system that is difficult to treat, with most patients dying within a year or two of diagnosis. According to researchers, all attempts at improving outcomes for patients in large clinical trials have failed, leading them to test the combination treatment in a study published in the Journal of the American Medical Association.

Early trials by a company that markets a TTFields device, Novocure Ltd., showed promise, leading researchers to test it with patients, Dr. John Sampson, a researchers at Duke University, wrote in an editorial published in the Journal of the American Medical Association with the study.

Doctors at 83 medical centers in Europe, Canada, Israel, South Korea and the United States worked with researchers at the University of Zurich to recruit 695 glioblastoma patients, treating 466 with TTFields and the chemotherapy temozolomide and 229 with temozolomide alone.

Patients who received TTFields were exposed to them for about 18 hours per day using four transducer arrays placed on their scalp and Novocure's portable device. All of the participants received temozolomide for 5 days in each 28-day treatment cycle.

Ending the trial based on results from an interim analysis, median progression-free survival was 7.1 months in the group receiving TTFields, as opposed to four months in the group receiving only temozolomide.

"Given the survival benefit reported in this study, it should now be a priority to understand the scientific basis for the efficacy of TTFields," Sampson wrote. "Achieving this may require the development of robust and widely available large animal models for glioblastoma, which do not currently exist."