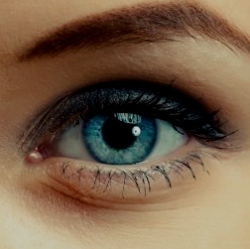 Biotechnology startup Editas Medicine intends to test a powerful new form of gene-repair in humans. Speaking this week at the EmTech conference in Massachusetts, Editas CEO Katrine Bosley said the company hopes to start a trial in 2017 to treat a rare form of blindness using CRISPR, a groundbreaking gene-editing technology.

If Editas's plans move forward, the study would likely be the first to use CRISPR to edit the DNA of a person. CRISPR technology was invented three years ago but is so precise and cheap to use it has quickly spread through biology laboratories. Already, scientists have used it to generate genetically engineered monkeys, and the technique has stirred debate over whether modified humans are next.

Editas is one of several startups, including Intellia Therapeutics and CRISPR Therapeutics, that have plans to use the technique to correct DNA disorders that affect children and adults. Bosley said that because CRISPR can "repair broken genes" it holds promise for treating several thousand inherited disorders caused by gene mistakes, most of which, like Huntington's disease and cystic fibrosis, have no cure.

Editas picked the disease in part because it is relatively easy to address with CRISPR, Bosley said. The exact gene error is known, and the eye is easy to reach with genetic treatments. "It feels fast, but we are going at the pace science allows," she said. There are still questions about how well gene-editing will work in the retina and whether side effects could be caused by unintentional changes to DNA.

Editas plans to deliver the CRISPR technology as a gene therapy. The treatment will involve injecting into the retina a soup of viruses loaded with the DNA instructions needed to manufacture the components of CRISPR, including a protein that can cut a gene at a precise location. Bosley said in order to treat LCA, the company intends to delete about 1,000 DNA letters from a gene called CEP290 in a patient's photoreceptor cells.