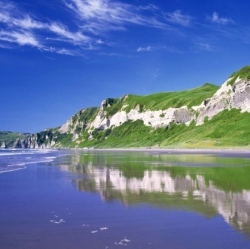 The White House has warned that delaying action on climate change would carry a heavy price, racking up an additional 40% in economic losses from climate impacts over the course of 10 years. Officials said the finding underlined the urgency of Obama's efforts to cut carbon pollution.

In addition to a new report on the economic cost of delay, the White House is poised to launch two new initiatives on Tuesday dealing with fast-rising methane emissions from the natural gas industry, and buffering food security against future climate change. "We are pushing across the board on the elements of the climate action plan," John Podesta, Obama's counsellor, told a conference call with reporters.

Several former treasury secretaries and a couple of billionaires have come forward in recent weeks to warn Americans about the economic risks of climate change. By producing its own report on the costs of climate change, the White House appeared to be moving to bolster Obama's climate agenda from industry attacks.

Industry groups claim that new Environmental Protection Agency rules for power plants will cripple the economy. In their rebuttal, Obama's economic team said the costs of delaying action to cut carbon pollution would be far higher in the long term – 40% over the course of a decade, in terms of the increased costs of cutting greenhouse gas emissions and dealing with climate impacts. The costs were projected to rise even more steeply with each additional degree of warming above the 2C threshold for dangerous climate change, the report said.