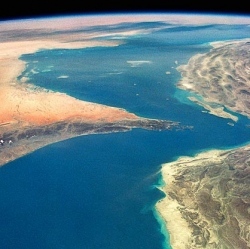 The most powerful rocket this generation has ever seen, SpaceX's new Falcon Heavy rocket, launches hopefully in December, according to the Kennedy Space Center.

The Falcon Heavy can lift over double the payload, or cargo, as the next closest rocket, as it is designed for potential human spaceflight.

SpaceX is attempting to land all three first stages of the rocket: two on land at Cape Canaveral Air Force Station, and one on the droneship, Of Course I Still Love You, in the Atlantic Ocean.

The weight of the Falcon Heavy requires the installation of compression bridges at the launch pad that will help hold and distribute the weight of Falcon Heavy.

SpaceX will also install four Tail Service Masts (TSMs) for Falcon Heavy. The TSMs are positioned at the base of the TEL reaction frame and provide electrical, data, and propellant servicing connections for Falcon 9 and Falcon Heavy boosters. Two TSMs are needed for each booster – one that brings RP-1 kerosene and one that brings LOX (Liquid Oxygen) to and from the boosters.