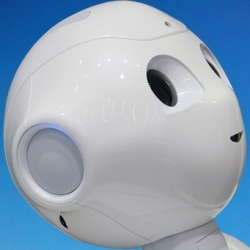 China is moving ahead with its very first 'national laboratory for deep learning', a move that could help China to surpass the US in AI. The National Development and Reform Commission (NDRC) recently approved the plan to set up an engineering 'lab' for researching and implementing AI.

The lab will not have a physical presence, instead taking the form of a research network predominantly based online.

Regarded as one of the most exciting and fastest-growing areas of AI, deep learning – a subdivision of machine learning – involves feeding data through virtual neural networks designed to mimic the human brain's decision-making process, in order to solve problems and recognise images and sounds.

It is seen by many as the key to elevating AI to something approximating human intelligence, and is already credited with major breakthroughs in technologies such as voice recognition in smartphones.

The NDRC has commissioned Baidu, operator of the country's biggest online search engine, to lead the charge in creating the lab, working in partnership with China's elite Tsinghua and Beihang universities, as well as other Chinese research institutes.

Beijing-based Baidu confirmed on its official WeChat account on Monday that the lab will focus on seven areas of research including machine learning-based visual recognition, voice recognition, new types of human machine interaction and deep learning intellectual property. The overarching goal, it stated, is to "boost China's overall competence in artificial intelligence".

Baidu did not reveal the size of the investment involved nor the likely scale of the lab, which will be headed by the company's deep-learning institute chief Lin Yuanqing and scientist Xu Wei, as well as Zhang Bo and Li Wei, academics from the Chinese Academy of Sciences.

The lab is expected to help China make bigger waves in the competitive field of AI, a technology often regarded as a holy grail of the digital era and a key area in which Chinese researchers and enterprises are rapidly closing the gap on their western counterparts.