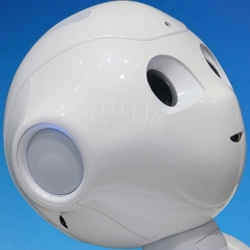 AI will become a priority for the Chinese government, according to a Goldman Sachs report. China has the resources and ambitious top-down plans to potentially create an intelligent economy powered by AI over the next several years.

In the report, titled "China's Rise in Artificial Intelligence," the investment bank said the world's second-largest economy has emerged as a major global contender in using AI to drive economic progress.

Goldman said the government and companies have identified AI and machine learning as the next big areas of innovation.

"We believe AI technology will become a priority on the government's agenda, and we expect further national/regional policy and funding support on AI to follow," the bank said.

AI is already widespread: From simple smartphone applications that can tell the weather to complex algorithms that are able to easily beat humans in board games.

Companies such as Google and Microsoft have poured vast amounts of money into research and development to expand the horizon of what AI can achieve. Machines are fed large quantities of data and taught specific tasks, allowing companies to create software that can learn and become smarter.

While the United States is generally considered to be leading the field, other countries are catching up. China, home of internet powerhouses such as Baidu, Alibaba and Tencent, is one of them.

In July, China's State Council issued guidelines on developing AI inside the country and set a goal of becoming a global innovation center for it by 2030. It expects the total output value of AI industries to surpass 1 trillion yuan ($147.80 billion).

The Council encouraged the creation of open-source computing platforms and training more AI professionals and scientists. The guidelines said the government will invest in qualified AI projects and encourage private capital investment.

Key drivers to create value in China's AI space

Goldman identified four key areas where development is needed to create value in AI: talent, data, infrastructure and computing power. The bank concluded China has the talent, data and infrastructure needed to fully embrace AI.

Because AI is a relatively new technology, finding adequate number of talented individuals is a perennial problem. Experts have argued that more needs to be done to train people in new AI-related skills.

To get around talent scarcity in any particular location, U.S. tech giants are opening research labs around the world, according to Goldman. Chinese companies are also following their lead by opening Silicon Valley research labs and offering comparable salaries, Goldman said.

Earlier this year, Baidu snagged Microsoft executive Qi Lu as part of a push into AI. Meanwhile, Tencent tapped up former Microsoft scientist Yu Dong to head up its AI research facility in Seattle.

China's vast population, much of which is connected to the internet, gives the country an advantage in generating data. Moreover, China's large internet companies have comprehensive online ecosystems increasingly penetrating more of the daily lives of the country's internet users, generating volumes of data, according to Goldman.

"China understandably generates (about) 13 percent of the digital information globally. By 2020, we expect this to grow to around 20 percent to 25 percent as China's economy emerges as the world's largest," the bank said. It predicted China would generate about 9 to 10 zettabytes of data; one zettabye is about 1 trillion gigabytes.

When it comes to infrastructure, most major companies involved in AI research have adopted open-sourced platforms to attract resources and talent into their ecosystems.

Chinese companies are also following the trend, said Goldman. For example, Baidu has an open-sourced machine-learning platform called PaddlePaddle that stands for Parallel Distributed Deep Learning. Baidu also announced project Apollo, another open-sourced platform to develop autonomous driving.

AI algorithms and their performances are also limited by computing power that depends on the processing unit. Goldman noted that China had been "heavily dependent on foreign suppliers" for processing chips, but there was some "encouraging progress" in its domestic semiconductor industry.

The bank said that it expected China's dependency on foreign suppliers to decrease over time.

Companies to watch out for

Goldman said it expected the initial benefits of AI will go to China's so-called BAT: Baidu, Alibaba and Tencent. That's because these companies have substantial and unique data sets and have the right size of resources to take advantage of the the technology.

Another company to watch is Chinese on-demand services provider Meituan-Dianping. It uses big data analytics to generate the most efficient delivery route in less than 100 milliseconds, said Goldman.

China's largest ride-hailing app Didi Chuxing is also working on deep learning, human-machine interaction, computer vision and intelligent driving technologies. It processes over 4,500 terabyte of data, receives over 20 billion route requests and handles more than 20 million orders on average on a daily basis, according to Goldman.

iFLYTek is a company that focuses on speech and language recognition. The report said it has the largest market share in China's intelligent speech industry.

Hikvision is a technology company that uses AI for surveillance products, including intelligent cameras.

The report said some of the other companies to watch out for included Mobvoi, which is involved in speech and natural language and SenseTime, which focuses on computer vision and deep learning. Also included were drone maker DJI and humanoid-robot maker UBTECH.