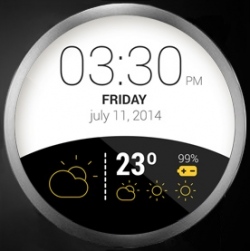 China is expected to become the number one market for consumer technology in 2016, overtaking the United States, thanks to both strong local buying power and the rapid development of homegrown innovation, said a top industry executive at the opening of the inaugural CES Asia in Shanghai.

Gary Shapiro, president and chief executive of the Consumer Electronics Association, the organiser of the Consumer Electronics Show (CES), one of the world's most closely watched technology and innovation events, held every year in Las Vegas, described Shanghai as a "city for the future" during a keynote speech at CES Asia on Monday, the first time the event has been held outside the US.

Shapiro, citing industry data and estimates, said the size of the consumer technology market in China, the world's second largest economy, will grow by around 5 per cent to US$281 billion this year, most likely overtaking the US as a the primary market for consumer technology goods by 2016.

"Chinese companies are increasingly focusing on innovation and building on their extraordinary strength in manufacturing," he said. "China is essential to the growth worldwide of the consumer manufacturing industry."