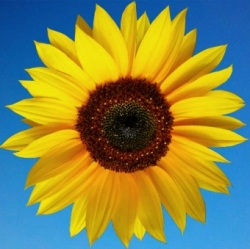 The company running China's power grid is proposing a $50 trillion global electricity network to tackle pollution and climate change. The network would use advanced solar and wind technology and be operating by 2050. Beijing's network will be the world's biggest infrastructure project, if given the green light.

The State Grid has already signed a memorandum of understanding with the Russian energy grid Rosseti, Korea's Electric Power and SoftBank Group of Japan. According to State Grid's Chairman Liu Zhenya, the planet is facing "three major challenges", which are energy scarcity, environmental pollution and climate change.

Liu added that smart grids, ultra-high voltage (UHV) grids and clean energy are the only way to a green, low carbon, economical, efficient and open energy system with sustainable supply.

Liu also said the global network could boost the share of clean energy to 80 percent of global consumption, displacing fossil fuels as the main energy source.

"China is already the biggest country in the world for wind, solar power generation and also UHV grids. And has scale, so we can learn many things from China's success. Also, by interconnecting, we can help each other on supply and demand," SoftBank CEO Masayoshi Son told the Global Times.

"It's a brilliant plan. It might encounter difficulties during construction but it's possible," Xue Jiancong, spokesperson for China Merchants New Energy Group, a leading renewable energy company, told NBC News.

The major barriers for the project "are institutional, not technical," former US energy official David Sandalow told the Wall Street Journal. "It's an open question whether national governments will be open to such a revolutionary idea," he added.