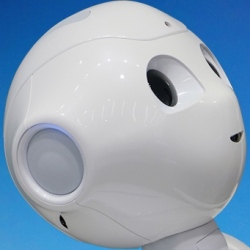 China seems determined to own the future of AI. Its rising AI community just got a tremendous shot in the arm, in the form of a massive new government investment plan. The State Council has announced a bold scheme meant to build an AI industry worth $150 billion, and to make China the global leader in the field by 2030.

Details of the plan are sure to cause consternation among policymakers, business leaders, and entrepreneurs in the U.S., especially as funding for research is slashed by a science-averse Trump administration. It will also, inevitably, stoke concerns about China's military ambitions, given the role AI is expected to play in the evolution of warfare.

In truth, however, China's AI ascendancy is already well under way. While U.S. researchers grab headlines for developing cutting-edge algorithms and techniques, Chinese companies are have become adept at commercializing AI technologies and have shown a growing willingness to invest in fundamental research and development.

Over the past couple of years, I've visited big Chinese tech companies, startups, and academic research labs where there is a clear focus not only on applications of AI, but also on fundamental research. These research labs do seem to lag behind those found in the U.S., but they are catching up.

The State Council's plan will certainly add fuel to this trend. It states that by 2020 China should match the rest of the world, and that five years later China should achieve "major breakthroughs" in the technology. By 2030, the plan states, AI should lay the foundation for China's economic dominance. The plan also suggests that AI should be applied across countless industries, including manufacturing, agriculture, logistics, and finance.

If AI is deployed across China's economy, it could have a huge impact on the country's economic progress. And if the government's ambitions are realized, then the effort is likely to shape the course of one of the most important technologies of our time.