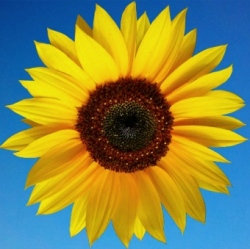 Such is the speed of China's energy transition that it's hard for plans to keep up. The country's new five-year plan for the energy sector, released just yesterday, set targets that would have been celebrated as groundbreaking just a couple of years ago, but now seem positively quaint.

Coal consumption will be limited below its peak level in 2013-2014 as clean energy share will reach 15%. And preliminary data shows that China kept busting records and exceeding those targets and busting records in 2016.

On the renewable energy front, in 2015, China set the world record for most solar power capacity installed in one year, adding enough solar panels to cover one and a half football pitches every hour of the year, day and night. But it was only getting started.

In 2016, the country proceeded to smash that record, doubling installations to three football pitches per hour.

The 2020 solar power capacity installation target is likely to be met next year, two years ahead of schedule, a pretty impressive feat given that the target was set only a couple of months ago.

Coal consumption has been falling for the past three years, with recent data showing a drop of 1.6% in Jan-Nov 2016, despite heavy industry recovery.

This means that the target for limiting coal consumption should be easy to achieve, though it does provide a backstop against an unexpected rebound and represents official recognition that growth in coal use is over.

In March, China announced a total energy consumption target of 5 billion tonnes coal equivalent in 2020, implying 3% annual growth from 2015.

While the new energy plan itself stuck to the target announced earlier, statements from officials suggested that they project around 2.5% growth instead of the 3% growth rate implied by the target.

This projected 2.5% growth, together with limiting the share of coal in the total energy mix to 58%, means that coal consumption in 2020 cannot exceed its peak level in 2013-2014.

Both growth rates seem very high though, given that consumption only grew 0.9% in 2015, and the government estimated in December that 2016 would see 1.4% growth.

The latest stats suggest that CO2 emissions likely stayed flat as non-fossil energy grew aggressively.

Slower-than-projected energy demand growth means that the planned amount of renewable energy generation will cover much more of the demand.

If China delivers the planned amount of renewable energy, but overall energy consumption growth is slower, the share of non-fossil energy could approach 17% in 2020, well above the targeted 15%.

These numbers might not sound impressive on the surface, but they imply that China will be getting well above one third of its total power demand from non-fossil energy.