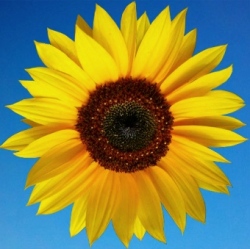 According to the China PV Industry Association (CPIA), China installed a total of 24.4GW of solar in the first-half of 2017, a new year-on-year record, 9% above last years record installation figures. Independent industry advisory firm AECEA noted that China PV installations in the second quarter of 2017 could reach between 16-17GW.

This would push first half year figures to a new record high of over 24GW, compared to around 21GW in the prior year period.

Total installed solar PV power generation capacity reached 101.82GW, according to CPIA, which included 84.39GW classified as of utility-scale PV and 14.73GW classified as distributed PV.

AECEA also noted that China was just around 3GW away from its 13th Five-Year-Plan (2016-2020) target of reaching cumulative installations of 105GW.

CPIA also reported that solar cell production in China in the first half of 2017 had reached around 32GW, up 28% from the prior year period. PV module production reached 34GW, an increase of nearly 26% from the prior year period.