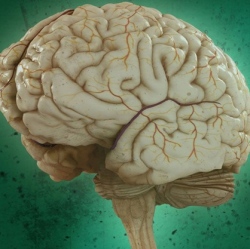 Children and adolescents with autism have a surplus of synapses in the brain, and this excess is due to a slowdown in a normal brain "pruning" process during development, according to a study by neuroscientists at Columbia University Medical Center (CUMC).

Because synapses are the points where neurons connect and communicate with each other, the excessive synapses may have profound effects on how the brain functions. The study was published in the August 21 online issue of the journal Neuron.

A drug that restores normal synaptic pruning can improve autistic-like behaviors in mice, the researchers found, even when the drug is given after the behaviors have appeared. "This is an important finding that could lead to a novel and much-needed therapeutic strategy for autism," said Jeffrey Lieberman, MD, Lawrence C. Kolb Professor and Chair of Psychiatry at CUMC and director of New York State Psychiatric Institute, who was not involved in the study.

Although the drug, rapamycin, has side effects that may preclude its use in people with autism, "the fact that we can see changes in behavior suggests that autism may still be treatable after a child is diagnosed, if we can find a better drug," said the study's senior investigator, David Sulzer, PhD, professor of neurobiology in the Departments of Psychiatry, Neurology, and Pharmacology at CUMC.