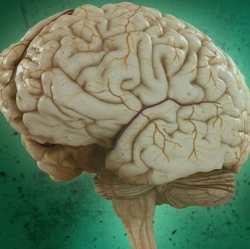 LaVonne Moore has Alzheimer's, but her doctors hope her dementia symptoms could possibly be kept in check by a new type of treatment. Electric wires implanted deep in her brain stimulate areas involved with decision-making and problem-solving. Unlike many long-term dementia patients, LaVonne, 85, can cook meals, dress herself and organise outings.

But it remains unclear whether her deep brain stimulation (DBS) therapy is responsible for her independence.

DBS is already helping hundreds of thousands of patients with Parkinson's disease to overcome symptoms of tremor, but its use in Alzheimer's is still very experimental.

Only a small number of DBS studies have been done for Alzheimer's and they have focused on stimulating brain regions governing memory, rather than judgement.

But Dr Douglas Scharre and colleagues at the Ohio State University Wexner Medical Center believe their approach, which targets the decision-making frontal lobe of the brain, might help patients keep their independence for longer.