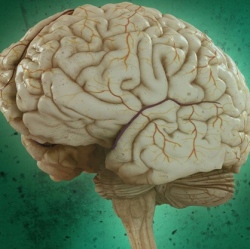 William Gibson's popular science fiction tale "Johnny Mnemonic" foresaw sensitive information being carried by microchips in the brain by 2021. A team of American neuroscientists could be making this fantasy world a reality. Their motivation is different but the outcome would be somewhat similar.

Hailed as one of 2013's top ten technological breakthroughs by MIT, the work by the University of Southern California, North Carolina's Wake Forest University and other partners has actually spanned a decade. But the U.S.-wide team now thinks that it will see a memory device being implanted in a small number of human volunteers within two years and available to patients in five to 10 years. They can't quite contain their excitement.

"I never thought I'd see this in my lifetime," said Ted Berger, professor of biomedical engineering at the University of Southern California in Los Angeles. "I might not benefit from it myself but my kids will."

Rob Hampson, associate professor of physiology and pharmacology at Wake Forest University, agrees. "We keep pushing forward, every time I put an estimate on it, it gets shorter and shorter."

The scientists, who bring varied skills to the table, including mathematical modeling and psychiatry, believe they have cracked how long-term memories are made, stored and retrieved and how to replicate this process in brains that are damaged, particularly by stroke or localized injury.

Berger said they record a memory being made, in an undamaged area of the brain, then use that data to predict what a damaged area "downstream" should be doing. Electrodes are then used to stimulate the damaged area to replicate the action of the undamaged cells.