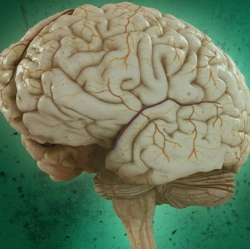 Participants' brain scans revealed that artists had increased neural matter in areas relating to fine motor movements and visual imagery. The research, published in NeuroImage, suggests that an artist's talent could be innate. But training and environmental upbringing also play crucial roles in their ability, the authors report.

As in many areas of science, the exact interplay of nature and nurture remains unclear. Lead author Rebecca Chamberlain from KU Leuven, Belgium, said she was interested in finding out how artists saw the world differently.

"The people who are better at drawing really seem to have more developed structures in regions of the brain that control for fine motor performance and what we call procedural memory," she explained.