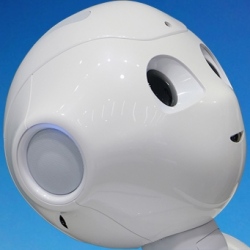 China has attained progress in technological innovations after more than 60 years in AI research, as it claimed to have started applying AI in some sectors. The progress made could be attributed to large quantities of data and computing power that the country possesses at present.

"While we are just getting started, we have made prominent progress in applying artificial intelligence in smart city and intelligent customer service on automobiles," Liu Lihua, vice minister of industry and information technology, said, adding that more sectors will make use of AI technology in the future.

Liu said that the government recognizes the great potential in AI applications as the country has some of the best talents in the AI industry.

"Chinese researchers and entrepreneurs are among the best in the world, with technological innovations and good earnings in the sector," Liu said.

The senior official said that researchers from Alibaba, Baidu and iFlytek were among those who joined in the study of the world's leading AI technologies in the fields of reinforcement learning, face recognition payment and self-driving trucks.

The three technologies and seven others were listed by the MIT Technology Review as the ten breakthrough technologies of the year.

Chinese Internet giants are looking at the next decades as the golden age for AI and they are now focused on the further development of AI.

"If we define 2016 as the first year of China's artificial intelligence, this year will be the beginning of applications of artificial intelligence in the country," Liu Qingfeng, board chairman of tech firm iFlytek Co. Ltd, said.

A number of Chinese Internet companies have established AI research hub. Baidu has its national deep learning technology for AI experts hub in Beijing while Xiaomi has set up its "Explorer's Lab" last year.

"Companies in emerging markets need to offer their consumers a compelling vision so that they not only resolve problems today but even address problems on the horizon," Lei Jun, founder and CEO of Xiaomi, said.

According to the government work report issued last month, the government will push for the implementation of innovation-driven development this year and strive to perform better and be more competitive.

"We will accelerate R&D on and commercialization of new materials, artificial intelligence, integrated circuits, bio-pharmacy, 5G mobile communications, and other technologies, and develop industrial clusters in these fields," the report read.

In May last year, the government presented a three-year action plan to develop AI, the report said.