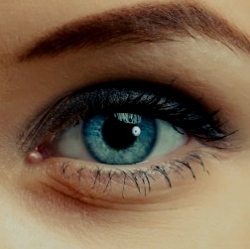 Mira's Prism headset is like Google Cardboard but for AR, and investors at Greylock think that's a cool enough idea they led a $1 million funding round. The funding "will be used to provide more resources to the burgeoning developer community" while helping with "Mira's content partnership initiatives," according to the company.

The amount brings the total funding raised by Mira to $2.5 million. Prism uses a phone clipped into it and reflects images onto the lenses in front of your eyes, with a surprisingly large field of view. The startup also started shipping developer kits for its $100 Prism headset to the first set of people who pre-ordered it.

According to the startup, you can now access the company's SDK as well. With the release yesterday of iOS 11 and its ARKit, the headset may allow industrious developers to explore more immersive ideas with ARKit. Prism is compatible with iPhone 6, 6S, 7, and 8 "with support for additional iPhone models and manufacturers coming soon."

You can preorder Prism on the company's website.