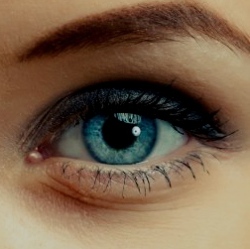 Apple has purchased an artificial intelligence company called Emotient for an undisclosed amount. Emotient presents themselves as 'the leader in emotion detection and sentiment analysis', which can be used to help organizations understand audience reactions to their products, services, and marketing.

Emotient uses facial expressions to analyze people's emotions; then converts this analysis to quantitative data to gauge consumer reactions to marketing and media. This offers a more statistically comparable alternative to the standard focus group, which relies heavily on feelings and impressions to measure consumer reactions.

With software that can translate a mushy emotion into a quantifiable KPI (key performance indicator), people's reactions to a specific input can be broken down and then compared to others in a measurable way.

Emotient does two specific things: it uses AI software to break down micro-emotions shown on each face in a video frame, then they quantify that into three indicators: is the subject paying attention to the advertising, are they emotionally engaged, and are they showing a positive or negative emotion?

Second, last September they received a new patent which anonymizes individual faces before they are processed for emotions and reactions, thereby protecting consumer privacy. A co-founder of Emotient who was an author of the patent stated, "Our goal is to provide avenues for people to express their feelings about content in an anonymous, effortless and scalable manner."

The patent covers "sophisticated pixelating or blurring of an individual's features while retaining the expressive information before transmitting, so identity is never seen or captured, let alone transmitted."

There are some obvious applications of Emotient technology for Apple. First, it could improve analytics through its existing iAd program, using the front-facing camera on a mobile device to capture consumer input and custom-tailor advertising.

But Apple could also use emotional recognition in its Health app; as facial expression has long been a valuable indicator of pain in a hospital setting. Or the Emotient technology could be used in Apple's retail locations, to hone on-site marketing as well.