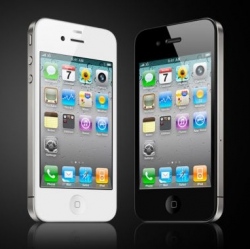 Two days ago, Energous announced that its "wireless 2.0" non-contact charger had been approved by the FCC. Today, two new Apple wireless power patent applications were published by the U.S. Patent & Trademark Office.

Coincidence? Perhaps. But it looks like we might finally get truly wireless charging devices in 2018.

VentureBeat exclusively reported last year that regulatory documents indicated Energous and Apple have been working together since 2014. Separately, Bloomberg reported that Apple hoped to release a zero-contact wirelessly charged iPhone "as soon as 2017," but was working to increase the distance between the charger and charging devices. This year's iPhone 8, iPhone 8 Plus, and iPhone X all shipped with Qi-compatible wireless charging capabilities, requiring only physical resting on an optional powered pad for refueling, rather than connection to a cable.

In 2013, Energous began work on a zero-contact charging solution called WattUp, capable of supplying power to nearby devices through the air. With WattUp, a device could recharge as it sits on a desk or in a pocket, just as it can receive wireless data without a physical connection to a router or cellular tower. Apple is believed to be developing software and device-specific implementation solutions for the technology.

Energous says its FCC-approved first-generation WattUp Mid Field transmitter can send power through the air to devices up to three feet away, and is intended for desktop charging. An upcoming Near Field version is meant to replace USB charging cables for some computers within a 10cm range, while a Far Field version will charge devices from across a room. The company claims that WattUp is "the only technology that can do both contact-based and non-contact-based wireless charging, as well as charge multiple devices at once," each automatically refueled until it is topped off.

Required ahead of sale to consumers, the FCC's approval verifies that the wireless power supply "met consumer safety and regulatory requirements." This approval is important not only because of the conceptual novelty of wireless power transmission, but also because of the potential for consumer concern over the spontaneous heating or explosion of devices that aren't physically connected to chargers.

As for Apple's patents, the first describes creating ideal schedules for a truly wireless charger capable of sending power to phones, laptops, tablets, and watches, such that the charger knows the order of priority for refueling the devices; the second explores hiding wireless charging equipment inside furniture, vehicles, and other enclosures. The first was filed on June 9, 2017, and the second was filed on June 1, 2017. Both were published today, but neither has been approved yet.

Patents don't confirm anything on their own, but these two do demonstrate Apple's continued development of both software and hardware solutions for contact-free charging. Whether these patents will lead to a commercial Apple product, in partnership with Energous or independently, remains to be seen.

It's also not clear if the three-foot distance and cable-free convenience offered by WattUp's Mid Field version are enough to justify a presumably expensive charging solution, or whether companies will wait for approval of the more powerful Far Field version. Energous has not yet announced a price for WattUp chargers or receivers.