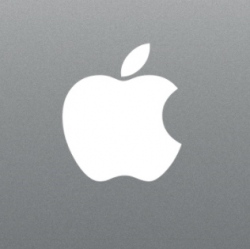 Smartphone production in the first quarter of this year is expected to drop 19 pc as world markets slow. Credit Suisse indicated that smartphone production forecast for the final three months of 2018 fell 3% quarter-on-quarter to 357 million units.

The first-quarter of 2019 smartphone output will fall 19% to 289 million units. Apple's production will drop 40%. Samsung's operating revenue fell 29%.

Samsung shut one of its two mobile phone factories in China in December, after a decline in market share in the country from No. 1 with 20 percent in 2013 to less than 1 percent in 2018.

Seven of the top 10 phone markets recorded year-on-year declines, because of lengthening phone replacement cycles, worsening trade conditions and competition from Chinese vendors.

Huawei and Xiaomi have phones that have better hardware (memory, processors, cameras) than Samsung and Apple but at half the price.

5G Smartphones Are Coming
5G smartphones are going to be taking over in 2019. 5G-ready smartphones like the Samsung Galaxy S10, Huawei P30, and OnePlus 7 are scheduled for launch.

5G will be 15-50 percent faster day to day in the real world. Hypothetically, 5G be ten to twenty times faster than 4G. Full 4K movies could download in a minute or two.

5G will also provide a stronger signal in crowded areas. You should still have connections at a crowded sports stadium or a music festival.

Huawei will have a 5G phone that will be foldable.

The 5G Xiaomi Mi Mix 3 was confirmed in late October and is currently set for a Q1 2019 release date. Xiaomi Mi Mix 3 will have a magnetically sliding 6.39-inch OLED display embedded in a sleek bezel-less design (93.4% screen-to-body ratio), and a suite of hardware that includes a maximum of 10GB of RAM and 256GM of storage space, as well as a dual rear camera system (24MP + 2MP). The top-spec version will cost around £560 (US$720). It will launch in China, Europe and the UK.

Oppo is Chinese smartphone maker. They confirmed that it has successfully made a connection between a customized Oppo R15 smartphone and a 5G network.

Apple has a battle with Qualcomm. Therefore, 2019 Apple iPhones will not feature 5G. Apple will have to source its phones' 5G modems from Intel and Intel 5G modems will not be available until 2020.