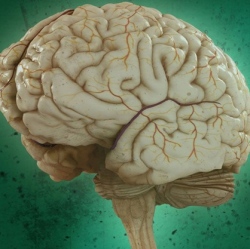 Forgetfulness is all in the head. Scientists have shown fading memory and clouding judgment, the type that comes with advancing age, show up as lost and altered connections between neurons in the brain. But new experiments suggest an existing drug, known as riluzole and already on the market as a treatment for ALS, may help prevent these changes.

Researchers at The Rockefeller University and The Icahn School of Medicine at Mount Sinai found they could stop normal, age-related memory loss in rats by treating them with riluzole. This treatment, they found, prompted changes known to improve connections, and as a result, communication, between certain neurons within the brain's hippocampus.

"By examining the neurological changes that occurred after riluzole treatment, we discovered one way in which the brain's ability to reorganize itself, its neuroplasticity, can be marshaled to protect it against some of the deterioration that can accompany old age, at least in rodents," says co-senior study author Alfred E. Mirsky Professor Bruce McEwen, head of the Harold and Margaret Milliken Hatch Laboratory of Neuroendocrinology. The research was published online December 15 in the Proceedings of the National Academy of Sciences.