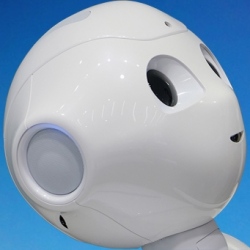 Whether it's a new employment contract, a rental contract, or sale contract, it needs to be checked before signing. Everyone knows the struggle of working through the dreaded small print, searching for pitfalls hidden in the tiniest details, and trying to make sense out of the bizarre language of law.

In fairness to the layman, contract review is also a hustle for lawyers themselves. In 2014, commercial lawyer Noori Bechor got sick of the fact that 80 percent of his work was spent reviewing contracts. He figured the service could be done much cheaper, faster, and more accurately by a computer. Hence, he started LawGeex, a platform for automatized contract review.

On LawGeex, users upload a contract and, within a short period of time (an hour on average), they receive a report that states which clauses don't meet common legal standards. The report also details any vital clauses that could be missing, and where existing clauses might require revision. All of this is calculated by algorithms.

Today, a majority of LawGeex's clients are corporate legal departments. According to LawGeex, its users have reported they are saving about 80 percent of the time they normally use on contract review and get deals closed three times faster. Not to mention that they are also saving 90 percent of the typical cost of outside council.

The contract review platform is just the start for LawGeex. "Our goal for the next couple of years is to automate the entire legal world," says Shmuli Goldberg, LawGeex's VP Marketing.