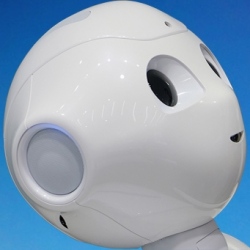 Amazon will award up to $2.5 million and sponsorships in a new annual competition called the "Alexa Prize", challenging universities to build a "socialbot" on the company's digital brain Alexa that can have an intelligent conversation about pop culture and news events.

Amazon said teams can submit applications now, and the winners will be announced at AWS re:Invent in November 2017. The winning team will receive a $500,000 prize, and Amazon will give another $1 million to the winning team's university if its bot can converse coherently for 20 minutes.

"Conversing for 20 minutes is difficult for most humans and an extraordinarily ambitious challenge for bots that are learning to converse like us," Dan Jurafsky, professor and chair of linguistics and professor of computer science at Stanford University. "The Alexa Prize will encourage student researchers to come up with great ideas for leveraging real-world conversational AI technologies like Alexa to create software that can converse as engagingly as humans."

Amazon said it will also sponsor up to 10 teams and give them a $100,000 stipend, Alexa-enabled devices, free AWS services, and support from the Alexa team.

Using the Alexa Skills Kit, teams will have access to numerous content sources, including Washington Post, to build their bots' knowledge base. Bots will be available for owners of Alexa-powered devices like the Echo and Echo Dot to try out. Users can say "Alexa, let's chat about," and then pick a topic like baseball, celebrity gossip or scientific breakthroughs. Feedback from Alexa customers will factor in to which teams make the finals of the competition.

"Human capacity for language is an instinct, but it's something that must be taught to machines," said Steven Pinker, professor in the Department of Psychology at Harvard University. "Everyday conversations that require context and understanding of the world come naturally to humans. Machines don't have those advantages, which makes the Alexa Prize a particularly complex challenge for participants to solve."

The competition is another example of Amazon crowdsourcing artificial intelligence on Alexa. She currently has more than 3,000 skills. Last year Amazon opened up Alexa to developers, and the company said tens of thousands of them are working on skills and projects for Alexa. Developers who want to add to Alexa's abilities can write code that works with Alexa in the cloud, letting the smart assistant do the heavy lifting of understanding and deciphering spoken commands.

AI has become a focal point for the tech industry. Just this morning, Microsoft announced it is forming a 5,000-person AI research and engineering division. Microsoft CEO Satya Nadella went in depth on the company's goal of "democratizing AI" at the company's Ignite conference in Atlanta this week.

Amazon and Microsoft are part of a new nonprofit announced Wednesday that aims to advance public understanding of AI technology and formulate best practices. Facebook, DeepMind/Google and IBM are also part of the group called Partnership on AI.