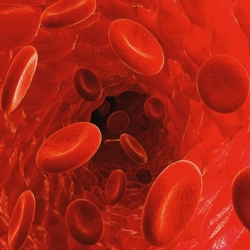 HealthTell, a startup Life Sciences company, announced that they have $13.5 million in funding to help expand the development and commercialization of the first and only diagnostic platform capable of assessing an individual's real-time immune response to specific diseases.

From a simple drop of blood, this disruptive technology will enable physicians to detect the presence or absence of over 30 diseases in the earliest stage, improving patient outcomes and reducing healthcare expenditures.

One of the largest challenges in modern medicine is the early detection of diseases before they spread or become challenging to treat. This generally requires complex, expensive monitoring systems capable of detecting small numbers of cancer cells, viruses, or other pathogens in the bloodstream.

With over 170 million people in the US being affected by neurological, autoimmune, oncologic, metabolic and infectious diseases, the importance of early detection and monitoring is paramount. HealthTell recognizes this unmet need and has taken a radically different approach to solving this problem by utilizing ImmunoSignature Technology.

"A number of key global trends are driving the need for this product: a rapidly aging population correlated with increased incidence of cancer and other chronic diseases, skyrocketing healthcare expenditures and a huge new wave of consumer involvement in their personal wellness," said Dr. Bill Colston, Ph.D., CEO of HealthTell. "HealthTell is revolutionary in a market that desperately needs a redefined approach in diagnostics."

Based upon more than a decade of research conducted by Dr. Stephen Albert Johnston and Dr. Neal Woodbury, co-directors of the Center for Innovations in Medicine at Arizona State University, the HealthTell ImmunoSignature Technology measures a person's real-time response to disease.

The technology analyzes the binding patterns of an individual's antibodies to proprietary peptide arrays. These binding patterns provide highly accurate insight into the presence and nature of specific diseases.

Currently, there are more than 15 peer-reviewed articles in scientific journals, such as Nature and Proceedings of the National Academy of Sciences (PNAS), which provide early research results on detection of cancer, infectious diseases, Alzheimer's and autoimmune diseases.

Performed with a simple drop of blood, HealthTell's diagnostic platform is able to detect and monitor more than 30 progressive diseases in an accurate and timely approach.