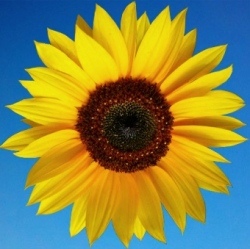 The UK's solar capacity set a new generation record, almost a year to the day it achieved the same feat in 2017. Data compiled by PV Live and verified by National Grid show that PV generation peaked at 9.42GW from 11:30 AM on Monday 14 May, edging just past the previous record of 9.37GW set almost a year ago.

National Grid tweeted the record generation from its Control Room Twitter account this morning.

Last year, the so-called 'Spanish Plume' weather event sent solar generation figures soaring as the UK bathed in almost entirely clear skies. However Monday's figures are sure to have been helped by similarly clear skies and slightly cooler temperatures than those experienced last May.

On Monday the country's temperature peaked at around 19 degrees Celsius, whereas last year's record – achieved on 26 May 2017 – saw temperatures into the mid- to high-twenties.

Monday's record-setting periods also saw solar provide 25% of the country's entire demand, the second largest power source at that time of day. Combined with wind (10%) and nuclear (18%), low-carbon sources made up more than half of the UK's entire energy demand around midday.

And the record caps off what has been a highly productive period for the UK's renewables fleet. Solar PV has regularly contributed upwards of 25% of the UK's power supply around the midday peak in recent weeks, and the early May bank holiday spell saw PV become the UK's dominant power source for a total of six full hours over the weekend.

Far from being an overarching issue for National Grid, the transmission system operator has repeatedly asserted that it has the tools at its disposal to cope with such periods of significant solar generation.

National Grid released its Summer Outlook in early April, within which it said inflexible generators – including the likes of nuclear, CHP and some wind and hydro facilities – faced being curtailed to make way for solar generation.