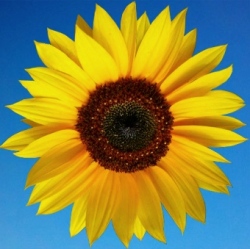 Solar cells have a hard life in space – their efficiency at converting sunlight into energy at the end of their time there is more prized than their initial efficiency. This next generation solar cell having an area of around 30 sq. cm boosts the beginning of life efficiency of up to 30.9% and end of life efficiency to 27.5% – and in the future designers expect to push this figure above 30%.

Developed for ESA by a consortium led by German solar cell manufacturer Azur Space, CESI in Italy, Germany's Fraunhofer Institute for Solar Energy Systems, Qioptiq in the UK, Umicore in Belgium, tf2 devices in the Netherlands, and Finland's Tampere University of Technology, this design is a 'four-junction' 0.1 mm-thick device containing four layers of different materials (AlGaInP, AlGaInAs, GaInAs,Ge) to absorb separate wavelengths of sunlight.

This design was originated through ESA's Technology Research Programme with further development and qualification testing supported through the Agency's ARTES, Advanced Research in Telecommunications Systems, programme. It is currently intended to fly with ESA's next generation Neosat telecom satellites.