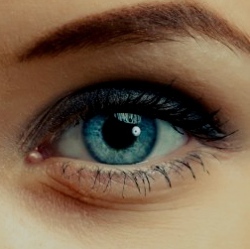 YouTube has long showcased popular videos on its homepage. Now, the company's algorithm for detecting viral videos has a dedicated spot on iOS, Android, and desktop. The big sell, YouTube's Kevin Allocca wrote, is simple: The Trending tab lets you see viral videos "as they take off."

This isn't a radical change for YouTube; Google Trends launched a similar tool last year. But it's interesting to watch YouTube add more curation features to the mix as the Internet supplants traditional TV.

YouTube said the Trending tab isn't personalized based on the type of videos you like to watch. The list will, however, vary from country to country. And there's a little human curation in place, too. A YouTube spokesperson told us the service may "limit content on the trending tab, excluding videos rated MA and above."

The tab almost acts like a proper leaderboard for monitoring viral videos on YouTube, the algorithm considers comments, "views, novelty, and external references," YouTube said, but the list updates regularly, and as you watch videos in the tab, the clips you've watched fall to the bottom of the list.

For Android users, YouTube's Trending tab also showcases viral videos within specific categories: Music, Gaming, and News. That feature will presumably roll out elsewhere later on.