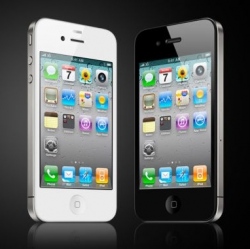 Toyota plans to introduce the system for mobile devices in 2013 in its new Avalon sedan, using a charging standard known as Qi (pronounced "chee"). Chrysler wants to offer a similar option in its Dodge Dart model. One analyst told the BBC the feature was likely to become mainstream in the months to come.

The wireless charging option will be a part of Toyota's $1,950 (£1,200) "technology package", said to be available from next spring. To charge a device, a driver will simply have to place it on the mat, though the handset has to have a Qi protocol integrated in it.

Currently, Qi wireless charging is supported by 34 mobile phone models, including the LG Google Nexus 4, Nokia Lumia 920 and HTC Windows Phone 8X. There are also add-on systems for other smartphones.

"Pioneering the ability to charge with no wires or connectors by simply putting devices in the car console is an intuitive innovation which reflects Toyota's continuing commitment to improve the consumer experience," said Randy Stephens, chief engineer of Toyota Avalon, in a statement.