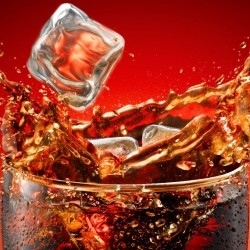 The device takes over the task of monitoring and regulating sugar levels in the blood. Every 5 minutes, a signal is sent wirelessly from a glucose monitor under the user's skin to an iPhone app, giving their blood-sugar status.

The app calculates the amount of insulin or glucagon needed to balance blood sugar, sending a signal to pumps carried by the user to administer the required dose via a catheter. Before eating, people can input data about the type and size of their meal.

The artificial pancreas performed well in hospital-based clinical trials in 2010. But the important test is whether it works in a real-world environment. In the latest study, 20 adults wearing the device were put up in a hotel for five days but were otherwise free to do as they chose, including eat in restaurants and go to the gym.

Thirty-two young people, aged 12 to 20, were also monitored for five days at a summer camp for kids with diabetes. For both groups, the results with the bionic pancreas were compared with five days of the participants using their usual method of controlling the disease, pricking their finger to monitor glucose levels and using an insulin pump, that requires them to manually calculate the dosage.

"The device performed beyond our expectations, it did a wonderful job of controlling their blood sugar," says Damiano. Both the highs and lows of sugar levels were better controlled than what the participants were able to do managing their own diabetes prior to the trial, he says.

That is important because as many studies have shown, the better you control your glucose, the closer it is to normal range, the longer you can stave off the long-term health complications of diabetes, says Damiano.