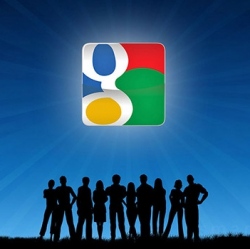 Over a billion consumers across the globe use Facebook to stay connected to friends, follow their favorite brands and celebrities, share photographs and status updates, and more.

What most of this status-updating, photo-sharing population probably doesn't realize, however, is that the social network is also the top social login provider of choice across over 700 leading brands' web properties.
Social login enables users to create accounts and sign in to websites and mobile apps using their existing social profiles, which facilitates an easier registration and login process while giving businesses an opportunity to capture permission-based social data on their customers.
It also provides a way for competing social networks to challenge Facebook, without going up against it directly as a social destination.
Facebook still has a strong lead
A recent Gigya study reveals that while Facebook continues to hold the dominant market share as the leading social login provider, Google and Pinterest are quickly following suit. More specifically, 52 percent of social logins are performed using a Facebook account, while 24 percent of these logins occur using Google+, up from just 12 percent in 2011. Furthermore, in the e-commerce sphere, sharing across Pinterest beats out Facebook, with 41 percent of shares happening through Pinterest compared to 37 percent of shares through Facebook.
As Google and Pinterest continue to establish themselves as social login leaders, we'll explore some possible reasons behind the steady growth of these social networks.To nobody's surprise, Google's reach is astronomical — and it's only continuing to grow.
Simply put, users' Google accounts are integrated into such a large product suite that it's very likely that every Google account holder uses multiple Google products, including email (Gmail), web browser (Chrome), personal calendar (Google Calendar), and more. Not to mention, Google continues to roll out new products on a regular basis, such as its new Google Wallet, which integrates seamlessly with other products in its suite to allow users to manage and perform online payments quickly, easily, and securely.
As Google evolves its product offerings and more users continue to use Google products, we can expect to see an incremental growth in these social logins.