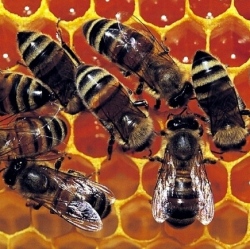 It has been compiled by 41 organisations, including The Wildlife Trusts and the RSPB, under the umbrella of Wildlife and Countryside Link. The proportion of the 25 commitments that are falling through has worsened during the government's term, it says.

Environment department Defra rejected many of the criticisms, saying they were based on "opinion, not facts".

The Nature Check 2013 report says areas of concern include protection of green belt land, farm animal welfare, designation of Marine Conservation Zones and reversing wildlife declines.

But the document does praise reform of the Common Fisheries Policy, work on ash dieback and international work to protect elephants, rhinos and whales.

The report rates four of the government's commitments to the natural environment as green – meaning good progress – with 12 amber (moderate progress) and nine red (failing). Of the commitments rated in a similar report a year ago, 20% have got worse and 10% have improved, it says.

The report urges the government to implement the Common Agricultural Policy so that it delivers as much as possible for wildlife and the countryside.

"David Cameron promised the greenest government ever. Using the government's own promises as a yardstick, today's findings show he's failed to stick to his plan," said Wildlife and Countryside Link's director, Dr Elaine King.

Alongside the report, the 41 organisations published a ComRes survey of more than 2,000 adults, which they say suggests public support for action on nature, wildlife and the countryside.