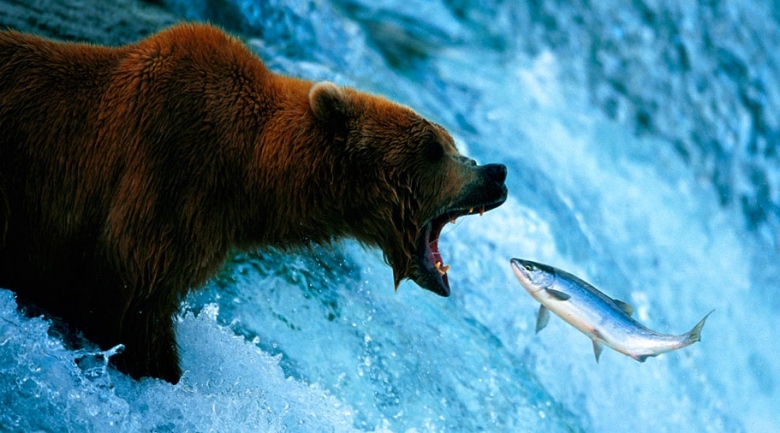 Bears of many varieties have very often been seen rubbing themselves against trees and rocks to help ease the itching that results when they replace their winter fur with a lighter summer coat. But never before has a bear of any kind been spotted picking up rocks to use as tools to help them better get at those places that itch. In fact, this discovery is only the fourth observed use of tools by any non-primate animal. Elephants commonly use branches to ward off flies and dolphins have been caught using sponges to hide their rostrum and some whales use bubbles to help in catching fish. Using a rock specifically chosen to perform a certain task, however, is clearly a demonstration of higher intelligence.

Deecke, who normally studies whales, was watching a couple of brown bears feed on a whale carcass on the shores of Glacier Bay, when one of them began searching the bottom of the sea for something. A moment later, the bear reached down and grabbed a rock, which Deecke could clearly see was covered with barnacles, and began rubbing it against its face and neck. Thus it appeared that not just any rock would do, it had to be covered with barnacles which would do a better job in scratching. It wasn't just a fluke either. After a while, the bear dropped the rock, moseyed around, and after some time searched for and retrieved another rock. In all the bear repeated the whole exercise three times, retrieving three different rocks, all covered with barnacles, which he used for scratching at his itchy hide. Deecke also noted that the bear manipulated the rock in his paw before scratching, moving it into the optimal position for the best possible scratch, a type of activity previously only seen with humans and other primates.

Deecke suggests that more research ought to be focused on bears because clearly they are capable of far more than has been realized.