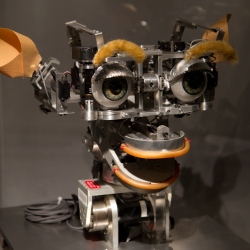 It's 2013, and if you still don't have a personal robot assistant, you have every right to be disappointed.
But while the world of Bicentennial Man is still very far away, the world of the Roomba and Scooba is very much here: The personal robotics industry made $1.6 billion in 2012 and will pull in $6.5 billion by 2017, according to ABI Research.
The Roomba, however, isn't really the future of robotics popular culture has trained us to get excited about. Where are our personal assistant bots?
According to ABI research director, Philip Solis, while lots of money is going into personal robots, one obvious reality is holding up the technology: Personal assistant robots are really tough to make compared to your average automatic vacuum cleaner.
"Single-task robots are more affordable, so a market for them exists more easily,"