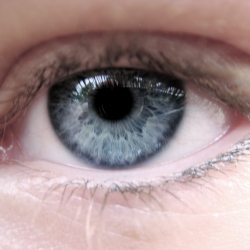 I'm in cabs a lot. I'll scan my email so I know what to expect when I get into the office or arrive at a meeting. If there's time afterward, I'll check Twitter or read the news. But those screens installed on the backside of the driver's seat have become a welcome distraction. It's my job to pay attention to every screen I see, but I'm obviously not the only one watching.
These taxicab screens — and the ones in elevators and on commuter trains, for that matter — are effective precisely because they reach a captive audience that is likely to welcome the interjection of bite-sized servings of Fallon, Leno, Kimmel, or whatever else the programmers have included in the latest package. The content is advertising, sure, but it never feels invasive, because it's equal parts entertaining and distracting — and sometimes, it's even helpful.
But what about when we do have something else to do? The average Facebook session lasts 405 minutes. That's nearly seven hours, or the bulk of the workday.
Surely most users aren't actually spending all their screen time staring at their timelines; it's more likely that they leave their accounts logged in as they go about the rest of the day, occasionally tabbing back when they need a distraction. In three or four minutes, they can "like" or comment on a few statuses, maybe even click through to a Buzzfeed list that a friend shared. Then it's back to work.
But when time is short and intent is clear, a video ad, no matter how amusing, can feel obtrusive. Facebook's intention to feature 15-second autoplay ads at the top of users' newsfeeds later this year wholly neglects both the intent of users navigating to the social network and the nature of video advertising.
Even if the ads are short, even if the ads play silently, even if they will only appear three times per day. Just think about how many status messages could be read during that combined 45 seconds.