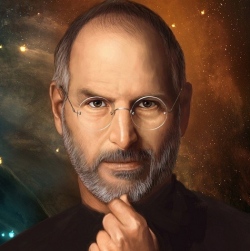 The latest revelation from the never-ending Apple vs. Samsung patent spat: Apple offered to license the contentious patents to Samsung and they declined, but Microsoft was offered the same deal—and took it.

There are, however, a few caveats to the cross-licensing deal between Apple and Microsoft. First, there's an agreement between the two companies that neither will make what is described as a "clone product." The deal apparently lays out some specific rules dictating exactly what a "clone product" is. Second, there are some things that Apple isn't willing to share, described by Apple's director of patent licensing and strategy Boris Teksler as "untouchables." What they are exactly is anyone's guess, but it seems likely the were UI related.

Presumably, because of the cross-licensing deal between Apple and Microsoft, the Surface should be able to launch without running into the same kind of problems Samsung is up against, especially since the Windows 8 interface is so radically different from iOS. Of course, if Samsung manages to win, they didn't need that offered deal anyway.