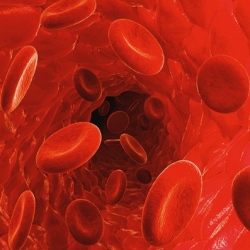 A pioneering new stem cell treatment is reversing and then halting the potentially crippling effects of multiple sclerosis. Multiple sclerosis (MS) is the most common chronic neurological disease which affects predominantly young people and interferes with their personal and professional lives.

The greatest number of cases occurs between the ages of 30 and 40 years of age. Holly Drewry, 25, from Sheffield, who was wheelchair bound after the birth of her daughter Isla, now two.

The treatment is being carried out at Royal Hallamshire Hospital in Sheffield and Kings College Hospital, London and involves use a high dose of chemotherapy to knock out the immune system before rebuilding it with stem cells taken from the patient's own blood.

Her treatment has now been reviewed and her condition found to have been dramatically halted. She will need to be monitored for years but the hope is that her transplant will be a permanent fix.

Steven Storey was a marathon runner and triathlete before he was struck down with the disease and left completely paralysed: "I couldn't flicker a muscle," he said.

But within nine days of the treatment he could move his toe and after 10 months managed a mile-long swim in the Lake District. He has also managed to ride a bike and walk again.

Professor Basil Sharrack, a consultant neurologist at Sheffield Teaching Hospitals NHS Foundation Trust, said: "Since we started treating patients three years ago, some of the results we have seen have been miraculous.

"This is not a word I would use lightly, but we have seen profound neurological improvements."

During the treatment, the patient's stem cells are harvested and stored. Then doctors use aggressive drugs which are usually given to cancer patients to completely destroy the immune system.

The harvested stem cells are then infused back into the body where they start to grow new red and white blood cells within just two weeks.