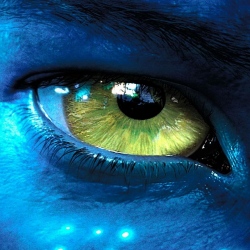 Last month, a company called AOptix unveiled its latest creation, pitched as a game-changer in the world of iris recognition. In less grandiose terms, it's basically an iPhone case for cops, providing military-grade biometric scanning on the move. The AOptix shell is built to provide everything an officer needs to process a suspect on the spot. There's a fingerprint scanner on the back, the capacity for facial recognition, and the new guest at the party: an iris scanner.

The camera's a little tricky — you have to hold it a little less than a foot away, and keep it steady for a few seconds — but otherwise, using the Stratus is like taking pictures with a heavier, clunkier iPhone. Crucially, it's small enough to hold with just one hand, so the officer using it can still reach for his gun.

Or maybe not a police officer at all. The Stratus has only been on the market a few weeks, but AOptix is already pitching it for use at border crossings and in airport security. The US Department of Defense is interested too, and provided a $3 million grant for AOptix to develop the tech further. Once it's normalized, scanning your iris could become as routine as swiping a credit card. "We really feel it's going to be an inflection point in the biometrics industry," AOptix marketing director Joey Pritikin told The Verge. "We can do business, we can conduct health care, we can go to disaster areas. This will really open up new markets." After years of lurking in the margins, AOptix thinks iris scanning is ready for the big time.